Chocolate Hills Sunrise
Milo Timbol

March 25, 2013

360 Virtual Tours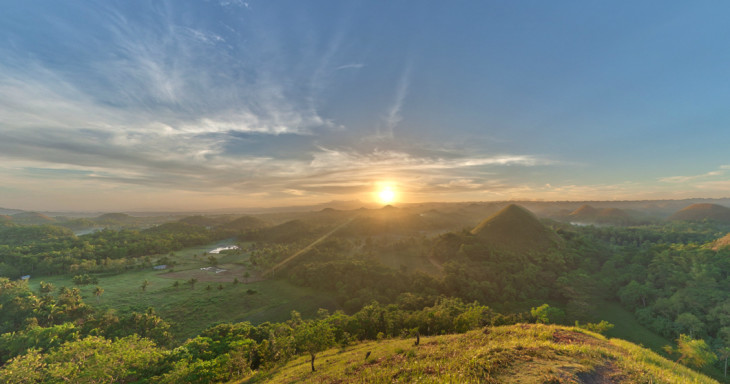 Back in November 2012 I got to travel to Bohol to shoot the 360 virtual tour of Astoria's new Resort Astoria Bohol. This was my 3rd project with the Astoria hotels group and the 4th time I got to work with John Tanjangco, the Corporate Branding and Creatives Head of Astoria.
We finished early with the shoot so we had time to visit some places. Both of us haven't seen the Chocolate hills so we decided to go there the next day. The locals said the best time to see it is during sunrise. So we headed there very early, we left the resort before 5AM and got there just as the sun was about to rise. The timing was just right and I was able to take a good 360 panoramic view of it. Just click on the green button above to see the 360 degree view of Chocolate Hills during sunrise. Enjoy the view!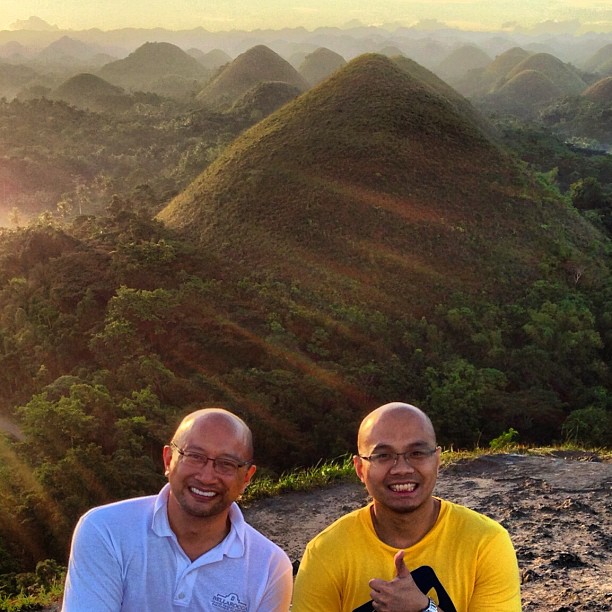 Here's a photo of John and Me taken at the spot where I took the 360 degree photos. "Twins By the chocolate hills" according to him.
---
Comments