Milo Timbol

November 16, 2014

360 Virtual Tours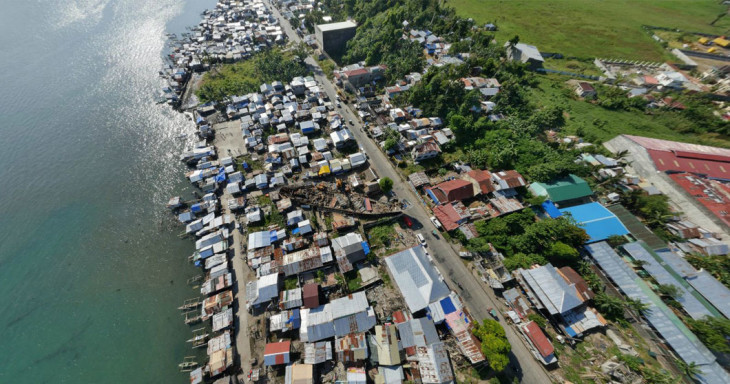 It's been a year since Yolanda hit the Philippines. People of Tacloban and other badly hit towns have slowly rebuilt their houses as well as their lives. Take a bird's eye view of how the affected areas look now.
Read Article…
---
Milo Timbol

August 9, 2013

Tutorials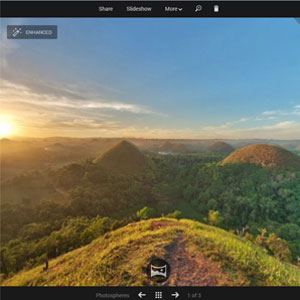 In Google Maps or Google Views (I'm not sure if this is how you call it) you can now upload photospheres taken using your android phone. This is great if you're uploading shots taken from your phone but what about 360 panoramas taken using your DSLR? Good thing there's a way to do it and in this post I am gonna show you how.
I am not going to write a tutorial on how to shoot 360 panoramas (click here if you want to learn how to shoot 360 panoramas), I assume you already know how to do that and you have some equirectangular images you want to upload to google maps / views or whatever it's called.
Read Article…
---
Milo Timbol

May 7, 2013

Tutorials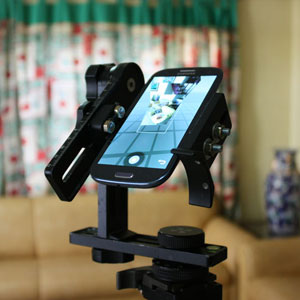 Android Jelly Bean 4.2 has this cool feature which allows you to create 360 panoramic photos, it is called photosphere. However Jelly Bean 4.2 might still be months away from being officially released to the Samsung Galaxy S3 so I had to do some "hacks" to install this feature. I am no expert on android and I usually don't want to modify my phone as I might break it and loose important data but for this case I needed to test the photosphere for a project I am working on(I'll talk more about it at the end of this article).
Read Article…
---
Milo Timbol

March 28, 2013

360 Virtual Tours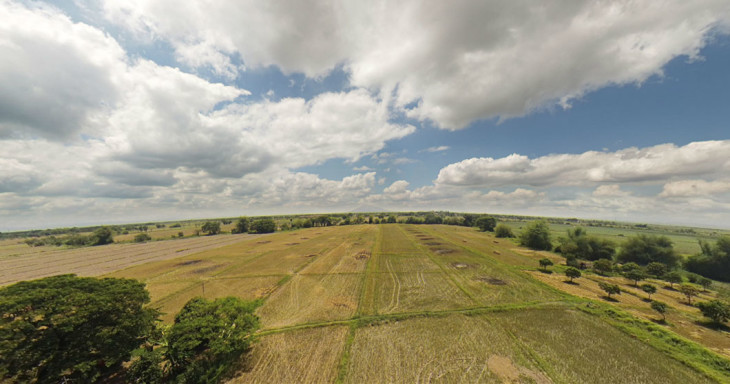 ExSight 360 is teaming up with ClearSkies Aerial Robotic Services to provide Aerial 360 panoramic virtual tour services in the Philippines. Experience an aerial 360 virtual tour in this sample we made shot in the fields of Tarlac.
Vince Villena is the man behind ClearSkies Aerial Robotic Services. Like me he used to work as a Software Engineer but dreaded the confines of the office cubicle. Because he wanted to escape the 9 to 5 He eventually turned his hobby / passion for flying remote controlled helicopters and planes into his business.
---
Milo Timbol

March 25, 2013

360 Virtual Tours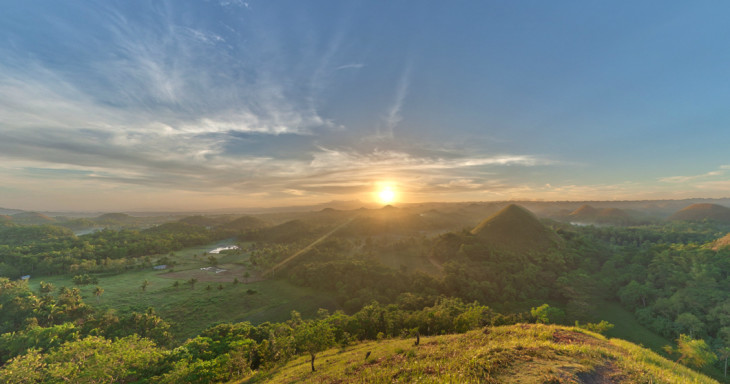 Back in November 2012 I got to travel to Bohol to shoot the 360 virtual tour of Astoria's new Resort Astoria Bohol. This was my 3rd project with the Astoria hotels group and the 4th time I got to work with John Tanjangco, the Corporate Branding and Creatives Head of Astoria.
We finished early with the shoot so we had time to visit some places. Both of us haven't seen the Chocolate hills so we decided to go there the next day. The locals said the best time to see it is during sunrise. So we headed there very early, we left the resort before 5AM and got there just as the sun was about to rise. The timing was just right and I was able to take a good 360 panoramic view of it. Read Article…
---